What to Know Before Selecting a Contract Packaging Company
Knowing when and how to choose a secondary packaging and fulfillment partner can be quite challenging for businesses of all sizes. It's both a logistical and strategic task, typically requiring the expertise of multiple parties within a company. The supply chain is the lifeline of business, and the outsourced packaging & fulfillment partner you choose can have a dramatic impact on revenue, customer satisfaction, and overall success.
The high-level answer to the question "What should I consider when choosing a secondary packaging vendor?" is pretty straight forward. Choose a partner who has the capabilities you require, a level of quality that exceeds your expectation, and a culture that aligns with your own.
FILL OUT THE FORM BELOW TO DOWNLOAD THE WHITEPAPER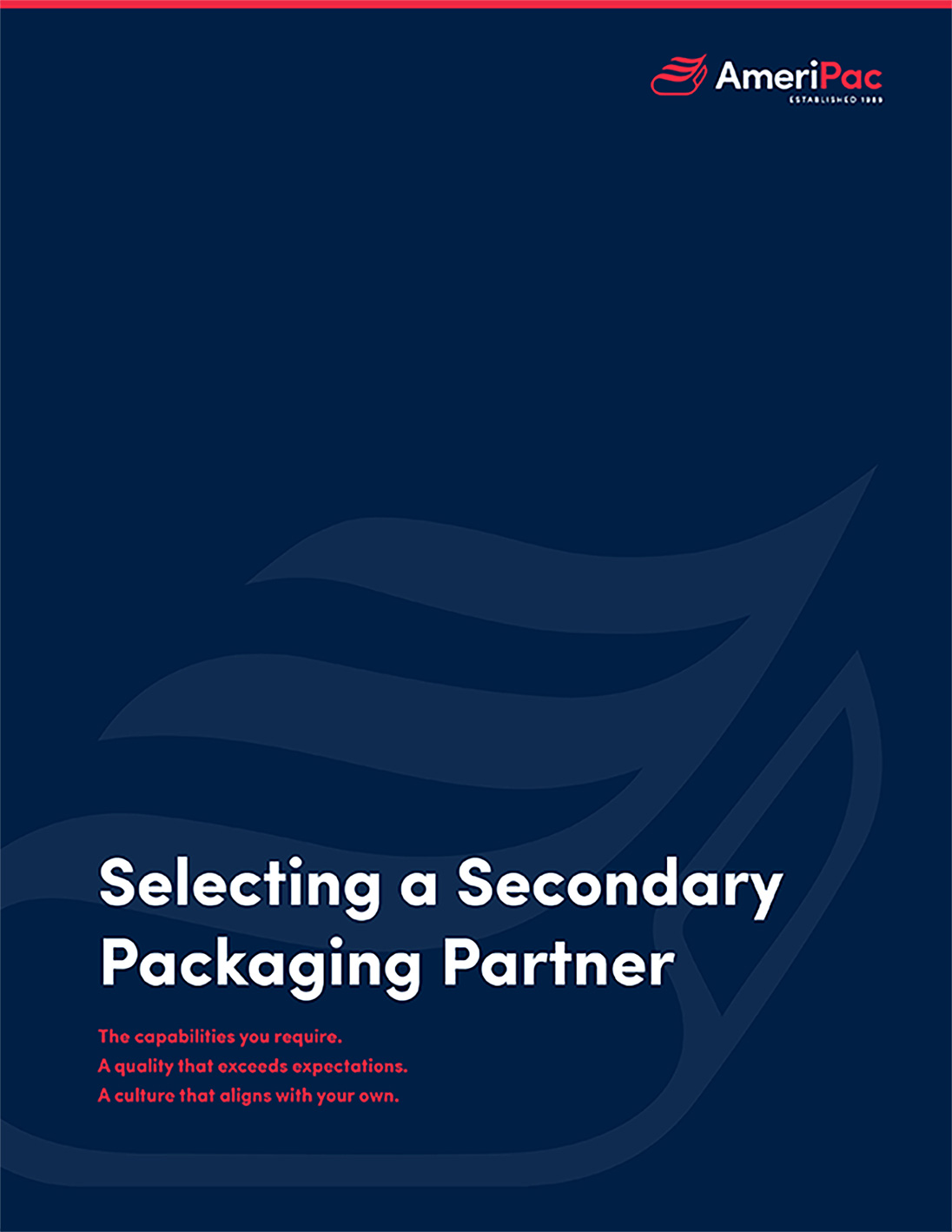 How can AmeriPac assist you?
We provide quality turnkey contract packaging and fulfillment services at the most competitive cost. We are committed to doing this with the most accurate and rapid delivery possible, exceeding client expectations at all times.
Contact Us